Let's face it: it's bloody hard shopping for a Valentine's gift for that special someone in your life, and cards, chocolates and flowers are a bit of a cliché these days. A much better way to spoil them is get them a great piece of tech to keep up with the digital times.
The good news is that the best tech doesn't always have to blow a hole in your bank balance either: with this guide, TechRadar's team has scoured the realm for some of the coolest gadgets with the dreamiest price tags to treat your tech-loving better half to some amazing new gear.
We've divided our gift guide into sections to make it easy for you to go through the list that we'll keep updated right through till the big day arrives:
For creatives and explorers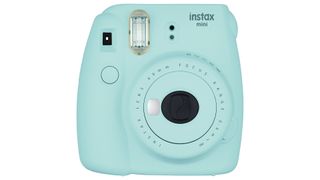 Fujifilm Instax Mini 9 
This little camera will bring instant frivolity to those special moments this Valentine's Day. The Instax Mini 9 is the latest addition to the instant camera range from Fujifilm and makes taking pictures a whole load of fun. There's a selfie mirror to make sure you've got the framing right, there's a close-up lens attachment for shooting up to 35cm away and you can adjust brightness to your satisfaction. There's a few bright colours to choose from and is priced at AED 320
GoPro Hero6 Black action camera 
For anyone who wants to capture their adventures (or misadventures, as the case may be), GoPro has given its latest action cam a massive upgrade that allows 4K 60fps and super-slow-motion Full HD 240fps video capture. It would definitely make a great gift if you're willing to spoil that adventurous special someone. Priced at AED 1,449
Nikon D3400 
Another great beginner DSLR, the Nikon D3400 also has a compact design and comes with a great battery. It does, however, lack touchscreen functionality, but its image quality is good. A kit with a single lens will set you back about AED 1,399.
DJI Spark 
While the Spark may not be the most powerful drone available today, this palm-sized quadcopter makes flying a drone and taking aerial footage plenty of fun for everyone, no matter their proficiency in flying drones. It can make for great family time or a fun day out together with your significant other. Priced at AED 1,679
Canon EOS 200D
This new DSLR from Canon is compact, lightweight and a great gift for anyone wanting to step into the world of DSLR photography. For the kids beginning their photographer dreams or for the grown-ups who want to know more, the 200D has a touchscreen display with a guided menu which is very useful to have. It's easy to use and has reliable picture quality too. Priced at AED 2,275


For phone addicts
Sony Xperia XZ Premium
Has your Valentine held on to their old phone even though it might be on its last legs? You can bring them up to date with the Sony Xperia XZ Premium smartphone which packs flagship features into an attractive chassis. It sports a 13MP front camera and a 19MP rear snapper with the best software for all those lovely selfies. Plus slow-motion recording and a great screen, all for AED 2,199.
Motorola Moto G5s Plus 
If you're looking for more budget smartphone options, Motorola's Moto G5s Plus is an excellent choice. A fingerprint sensor, generous heaps of internal storage with microSD support, Google Assistant, fast charging, 4K video capture capability – the features list goes on – packed into a 5.2-inch phone that costs less than AED 1,000.
Source Link: Valentine's Day gift ideas 2018: Top gear for UAE tech lovers