So you're looking for an Xbox One deal and Amazon Prime Day is almost here! We'll be updating this page with the latest offers over the next few days to make sure you don't miss out. We've also highlighted the best Xbox One bundles you can get right now.
There are some superb Xbox One deals and bundles around this week with some going for less than £200! Microsoft is going all out to put pressure on its rivals as the Xbox One is now the cheapest of the current generation of gaming consoles on a regular basis. We're happy to let the discounts roll in too as you can get regularly get a brand new Xbox One S with a few games for well under £250 nowadays. With prices like this, there'll be nothing left to discount come Black Friday 2017!
Retailers are stocking some super cheap Xbox One deals as standalone purchases and value-packed bundles with extra games. Some bundles often cost less than the standalone consoles too, so be sure to check out our hand-picked list of the best Xbox One offers below the comparison charts.
Looking to buy in the US or Australia? You'll want to head on over to our US page or AU page.
Xbox One S deals
The slimmed-down design of the Xbox One S looks much better than the original chunky box and the power brick is now a thing of the past. The main draw though is 4K visual support meaning you'll be able to watch specialised Blu-Ray and Netflix content in 4K on your new 4K TV.
Original Xbox One deals
The price comparison chart below is for the old, original model of the Xbox One. As things stand you can regularly get cheaper prices with the newer Xbox One S, so we'd urge you to take a look above before splashing the cash on the original Xbox One.
Xbox One deal of the week
The best Xbox One bundle deals this week
Xbox One S | Forza Horizon 3 multi-game bundles from £229.99 @ Game
Game has refreshed its bundles this week and all the best value ones start with the Xbox One S Forza Horizon 3 bundle and then multiple games are added to the below three deals. Take a look at the great list of included games and take your pick!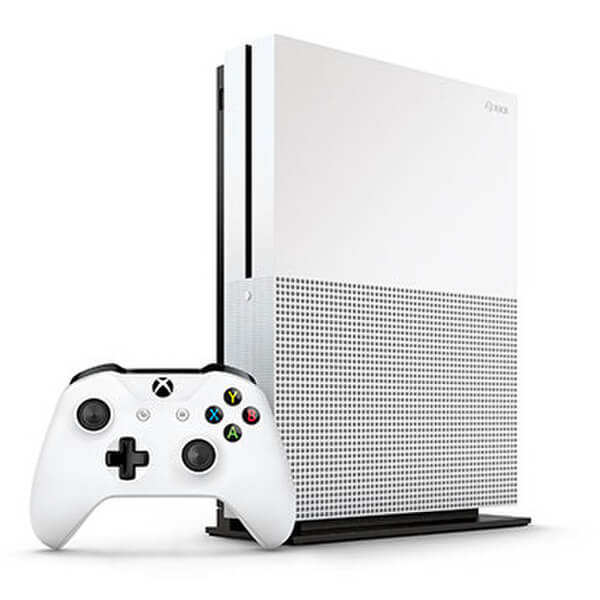 Refurbished Xbox One S | 12-month warranty | £165 @ Tesco's eBay
Well, that's certainly the cheapest way to bag yourself an Xbox One S this week. Refurbished items aren't the same as used or preowned remember and are typically in great condition from Tesco's eBay outlet, plus there's a 12-month warranty. Take a look at the item description for more info on refurbs. Personally speaking, I bought an older refurbished Xbox One from Tesco's eBay in late 2015 at a seriously discounted price and it looked brand new, so I have no problems recommending this deal.
View this Xbox One deal: Xbox One S £165 @ Tesco's eBay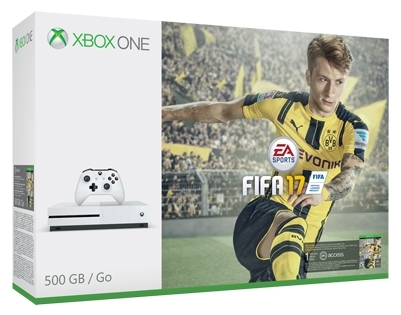 Xbox One S | FIFA 17 | £189.99 @ Zavvi
If FIFA's more your thing than the bundles above, then this is a super cheap way to bag EA's latest along with a new Xbox One S.
View this Xbox One deal: Xbox One S, FIFA 17 £189.99 @ Zavvi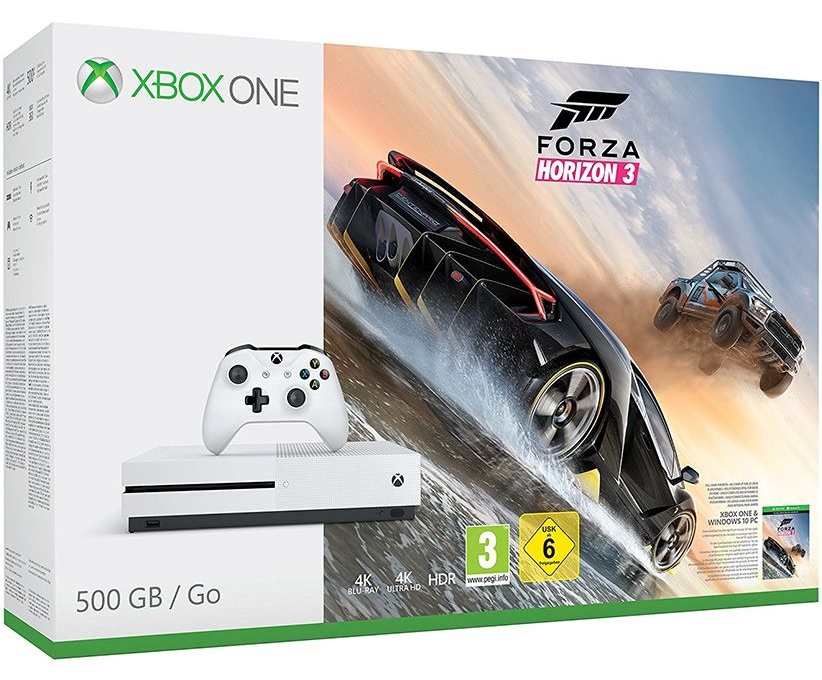 Xbox One S | Forza Horizon 3 | £189.99 @ SimplyGames
This is another option if you're after one of the cheapest ways to get a brand new Xbox One S. Plus Forza Horizon 3 is one of our favourite exclusives on the console and an essential title for racing fans.
View this Xbox One deal: Xbox One S with Forza Horizon 3 £189.99 @ SimplyGames
Xbox Live Gold deals
If you're looking to play your Xbox games online or take advantage of the free Games with Gold initiative, you'll want to check out our cheap Xbox Live Gold deals page where's we've found prices considerably cheaper than the default RRP.