From its scintillating 4K display to its beguiling slow motion camera, the Sony Xperia XZ Premium is a bonafide hit and a genuine step up from the XZ. Not only is this handset a must for dyed-in-the-wool Sony mobile fans, it's also a fantastic option for anybody looking for a flagship Android phone – especially if you're put off by the steep Samsung Galaxy S8 prices.
And it's now even more attractive – we've found a new tariff for a mere £22.99 a month! Or to make sure you can find a tailor-made deal that suits your requirements, use our dynamic comparison chart below. It refreshes several times a day to ensure that we source only the best deals, whether you're buying on Black Friday or any other time of the year. 
Below that, we've handpicked some of the deals that have really caught our eye, from the likes of EE, O2, Vodafone and Three.
See also: Samsung Galaxy S8 deals | iPhone 7 deals | Mobile phone deals | Sony Xperia XZ deals | Xperia XZ Premium review
Top Sony Xperia XZ Premium deals this month
As you can probably guess from the name, there's nothing cheap about the Sony Xperia Premium XZ. But a couple of choice deals – such as the 6GB O2 deal below – make it more affordable than the Galaxy S8. 
Sony Xperia XZ Premium | £125 upfront (with 10OFF code) | Unlimited calls and texts | 2GB data | £22.99 per month
WOW! You can now get the erstwhile pricey XZ Premium for less than £700 over the course of the two year contract! Worthy of all those explanation marks, surly!!! This is a fantastic deal for the new, 4K HDR-screen toting Xperia XZ Premium. Total cost over 24 months: £676.76
Get this Sony Xperia XZ Premium deal:
Sony Xperia XZ Premium | £125 upfront (with 10OFF code)| Unlimited calls and texts | 6GB data | £27 per month
Here's another cheap Sony Xperia XZ Premium deal that has a super low monthly outlay of just £27 and gives you a whopping 6GB of data. If you can get past the upfront charge (which you can save £10 on by using voucher code '10OFF'), you'll be laughing all the way to the bank. Total cost over 24 months: £773
Get this Sony Xperia XZ Premium deal:
Sony Xperia XZ Premium | £139.99 upfront | Unlimited calls and texts | 16GB data | £34 per month
This is the best Xperia XZ Premium deal for power users who need loads of 4G data. It gives you a massive 16GB of the stuff every month. With that you'll be able to take full advantage of the 4K display by streaming and downloading UHD shows from Amazon Prime Video and Netflix. Total cost over 24 months: £955.99
Get this Sony Xperia XZ Premium deal:
Now let's break down the best Sony Xperia XZ Premium deals by network…
Best Sony Xperia XZ Premium deals on EE
Sony Xperia XZ Premium | £125 upfront (with 10OFF code) | Unlimited calls and texts | 2GB data | £22.99 per month
WOW! You can now get the erstwhile pricey XZ Premium for less than £700 over the course of the two year contract! Worthy of all those explanation marks, surly!!! This is a fantastic deal for the new, 4K HDR-screen toting Xperia XZ Premium. Total cost over 24 months: £676.76
Get this Sony Xperia XZ Premium deal:
Sony Xperia XZ Premium | FREE upfront | Unlimited calls and texts | 5GB data | £32.99 per month
This was a our XZ Premium pick for quite some time, but has now been usurped by the above. There's nothing to pay upfront, a whopping 5GB of data on offer and a monthly outlay of just £32.99. There's even £20 of cashback to sweeten the deal further. Make sure you jump on this deal as soon as you can. Total cost over 24 months: £771.76
Get this Sony Xperia XZ Premium deal: from Smart Phone Company
Sony Xperia XZ Premium | FREE upfront (with 10OFF code) | Unlimited calls and texts | 10GB data | £37.99 per month
The price for 10GB data allowance XZ Premium from EE has just DROPPED! Thanks to this deal, it's around £100 cheaper than last month. You get the handset for no upfront cost as long as you enter the code 10OFF at the checkout., along with a humongous 10GB of 4G data each month. This is a great deal for people who want to stream music and movies to their phone. Total cost over 24 months: £911.76
Get this Sony Xperia XZ Premium deal:

Best Sony Xperia XZ Premium deals on O2
Sony Xperia XZ Premium | £125 upfront (with 10OFF code)| Unlimited calls and texts | 6GB data | £27 per month
Here's another cheap Sony Xperia XZ Premium deal that has a super low monthly outlay of just £27 and gives you a whopping 6GB of data. If you can get past the upfront charge (which you can save £10 on by using voucher code '10OFF'), you'll be laughing all the way to the bank. Total cost over 24 months: £773
Get this Sony Xperia XZ Premium deal: direct from Mobiles.co.uk

Sony Xperia XZ Premium | £124.99 upfront (with 10OFF code) | Unlimited calls and texts | 30GB data | £39 per month
Here's a massive data deal from O2, giving you a huge 30GB every month – perfect for power users. As well as more data than you can shake a stick at, you also get unlimited texts and calls. Total cost over 24 months: £1060.99
Get this Sony Xperia XZ Premium deal: direct from Mobiles.co.uk

Sony Xperia XZ Premium | FREE upfront | Unlimited calls and texts | 15GB data | £44 per month
Don't fancy paying too much upfront for the Sony Xperia XZ Premium? This deal may be for you then, as you get the handset free upfront. You pay slightly more each month than the deal above, but overall this is a cheaper deal over the course of the 24 month contract. You don't get quite as much data, but 15GB is still a heck of a lot. Total cost over 24 months: £1056
Get this Sony Xperia XZ Premium deal:

Best Sony Xperia XZ Premium deals on Vodafone
Sony Xperia XZ Premium | £139.99 upfront | Unlimited calls and texts | 16GB data | £34 per month
This, frankly, is the only Xperia XZ Premium deal worth getting on Vodafone for now. It gives you a massive 16GB of data every month. With that you'll be able to take full advantage of the 4K display by streaming and downloading UHD shows from Amazon Prime Video and Netflix. Total cost over 24 months: £955.99
Get this Sony Xperia XZ Premium deal: direct from Carphone Warehouse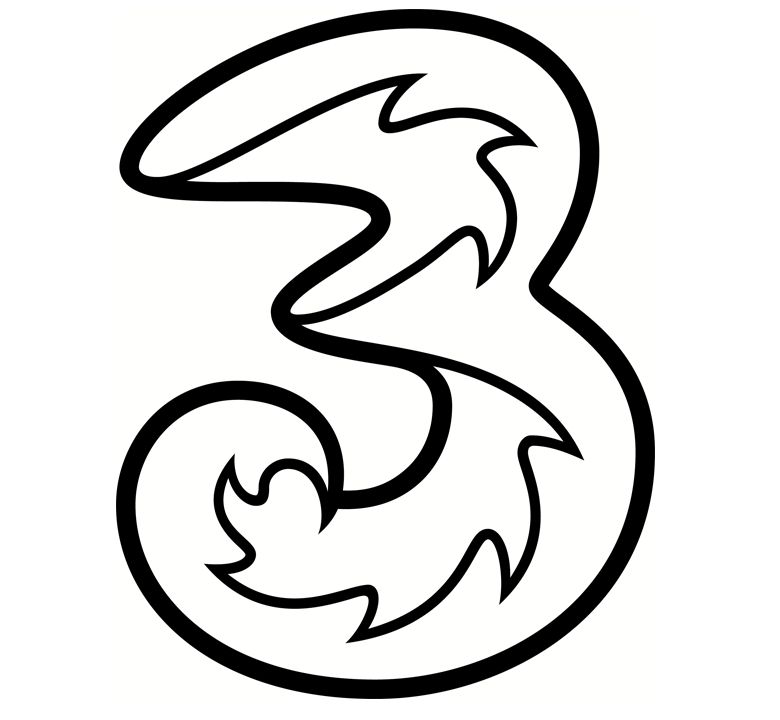 Best Sony Xperia XZ Premium deals on Three
Sony Xperia XZ Premium | £94.99 upfront | Unlimited calls and texts | 4GB data | £32 per month
If you want to grab the Xperia XZ Premium on Three, this is the cheapest way to do it, plus you get a tasty 4GB of data a month to go with it. Total cost over 24 months: £862.99
Get this Sony Xperia XZ Premium deal: direct from Affordablemobiles

Sony Xperia XZ Premium | FREE upfront | Unlimited calls and texts | 4GB data | £36 per month
Like the look of the deal above, but don't want to pay an upfront cost? Check out this deal then, which gives you the same allowances as the previous deal, but you get the Sony Xperia XZ Premium for free. You do pay slightly more each month, but the total cost over the two year contract only works out at £1 more! Total cost over 24 months: £864
Get this Sony Xperia XZ Premium deal:

Sony Xperia XZ Premium | £94.99 upfront | Unlimited calls and texts | 30GB data | £39 per month
As is so often the case, Three leads the way when it comes to seriously big data plans. This one gives you 30GB of data a month – but it's not exactly cheap. Unless you're a real power user, you don't need this much data. Total cost over 24 months: £1030.99
Get this Sony Xperia XZ Premium deal: from Affordable Mobiles