We've dedicated this page to finding the best deals on iPhone 7 contracts in Singapore — if you're looking for Australian or UK specific plans, here's the best Australian iPhone 7 deals and the best iPhone 7 deals in the UK.
For Singapore, we've focused on three main selling points when it comes to iPhone 7 plans — the best budget option, the biggest data plans, and the best overall value — choosing one of each across the three major networks. Singapore is a complex market for phone plans, however, and given all of the extra-data bundles on offer from each provider, it's worth checking to see if you can augment one of our recommended deals with some extra data if they don't quite meet your needs in their 'off the shelf' form.
Although the recent arrival of telco Circles.Life on the market has made a splash, it doesn't offer any plans that include the iPhone 7 handset. It does sell iPhones outright or in instalments, however, which would pair nicely with their impressive plan (the only one they offer) that provides a baseline of 6GB of data and unlimited WhatsApp usage for $28 a month.
But there's plenty of alternatives on offer as well, so scroll down the page to see what we recommend for each major Singaporean network this month!
See also: iPhone 7 review
The best iPhone 7 deals (July 2017)
We've sifted through every deal we've come across to pull out three of the best-value contracts that will get you a brand new iPhone 7 and a plan to suit your needs. Below these handpicked stand-outs, you'll also find the best three deals from each of the major networks, Singtel, StarHub, and M1. And if you need more gigs, remember to take a look at the extra-data options for each provider!
Best overall value — iPhone 7 128GB | 5GB data | 450 minutes | 1,300 SMS/MMS | $299 up-front | $82.90 pm
For a well-balanced plan that offers plenty of data, talk and text, but doesn't blow the budget, StarHub has the best overall solution. You can get an iPhone 7 128GB for $299 up-front and then pay only $82.90 a month to get 5GB of data, 450 minutes of talk and 1,300 SMS and MMS thrown into the mix. All this on Starhub's "4G 4" plan. Total cost over 24 months is $2,288.60
Best budget option — iPhone 7 32GB | 100 minutes | 500 SMS/MMS | 300MB data | $697 up-front | $27.90 pm
The cheapest way to get a brand new iPhone 7 on a plan is to go with StarHub on its 4G 300M plan and grabbing the 32GB version of the handset. You'll get 300MB of data, 100 minutes of talktime and 500 SMS and MMS to go along for the ride at a cost of $27.90 per month. Total cost over 24 months is $1,366.60
Biggest data option — iPhone 7 256GB | 13GB data | Unlimited talktime | 5,000 SMS/MMS | $0 up-front | $228 pm
Grab yourself the biggest-capacity iPhone 7 on the market, alongside the plan that offers the most baseline data available with the i-Max+ plan from M1. This plan costs the same if you get either of the smaller two iPhone 7 handsets, as you'll be paying $0 up-front for the units themselves, so you may as well go for the biggest option. You'll get unlimited talktime and a nifty 5,000 SMS and MMS to use as well, so it's perfect for the heavy users. Total cost over 24 months is $5,472
View this deal here.
Now let's break down the best iPhone 7 deals for July 2017 by network…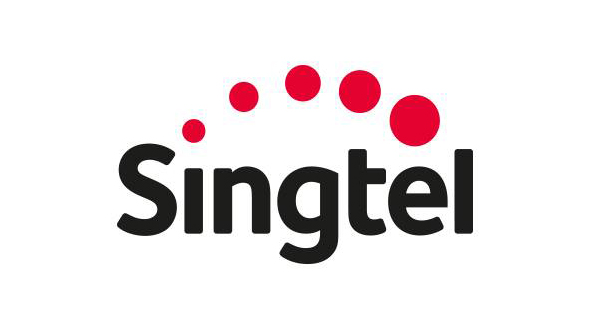 Best iPhone 7 deals on Singtel (July 2017)
Best value overall — iPhone 7 128GB | 6GB data | 700 minutes | 1500 SMS/MMS | $188 upfront | $102.90 pm
Although Singtel don't have the cheapest prices when it comes to their standard deals, theydo have some pretty nifty extras such as free incoming calls, free voicemail and access to the network's Singtel Wi-Fi. With the Combo 6 plan you'll be getting a 128GB iPhone 7, 6GB of data, 700 minutes of talk and 1,500 SMS and MMS. Total cost over 24 months is $2,657.60

Best budget option — iPhone 7 32GB | 100MB | 100 minutes | 500 SMS/MMS | $702 upfront | $27.89 pm
If you don't end using your phone all that much or have nifty ways of keeping under your cap, the best way to go on Singtel is with the iPhone 32GB on Combo 1. You'll have a fairly hefty upfront fee but the monthly fee is the lowest you can get and, combined with some choice extras or pay-as-you-go can keep your costs down. Total cost over 24 months is $1,372.36

Biggest data option — iPhone 7 256B | 12GB data | Unlimited talk | Unlimited SMS/MMS | $0 upfront | $239.90 per month
The biggest data plan on Singtel, Combo 12, also comes with unlimited talk and text and, considering it's the same price no matter which size of iPhone 7 you choose, you may as well go with the massive 256GB model. On top of that, you'll also get a $500 yearly handset voucher and Autoroam. Total cost over 24 months is $5,757.60

Best iPhone 7 deals on Starhub (July 2017)
Best overall value — iPhone 7 128GB | 5GB data | 450 minutes | 1,300 SMS/MMS | $299 up-front | $82.90 pm
For a well-balanced plan that offers plenty of data, talk and text, but doesn't blow the budget, Starhub has the solution. You can get an iPhone 7 128GB for $299 up-front and then pay only $82.90 a month to get 5GB of data, 450 minutes of talk and 1,300 SMS and MMS thrown into the mix. All this on Starhub's "4G 4" plan. Total cost over 24 months is $2,288.60

Best budget option — iPhone 7 32GB | 100 minutes | 500 SMS/MMS | 300MB data | $697 up-front | $27.90 pm
The cheapest way to get a brand new iPhone 7 on a plan is to go with Starhub on its 4G 300M plan and grabbing the 32GB version of the handset. You'll get 300 MB of data, 100 minutes of talktime and 500 SMS and MMS to go along for the ride. Total cost over 24 months is $1,366.60

Biggest data option — iPhone 7 128GB | 12GB | Unlimited Talk | Unlimited SMS / MMS | $0 Upfront | $220 pm
If you're happy with an iPhone 7 128GB (rather than 256GB) you'll be able to grab the handset for $0 upfront on the 4G 12 plan from Starhub. With this, you'll get 12GB a month, along with unlimited talk and text and all for a very reasonable total cost. If you want to upgrade the size of your iPhone you'll need to drop another $206 upfront. Total cost over 24 months is $5,280

Best iPhone 7 deals on M1 (July 2017)
Overall best value — iPhone 7 128GB | 7GB data | 800 Minutes | 2,000 SMS / MMS | $190 upfront | $102 pm
With the i-Max plan from M1, you'll be able to grab the iPhone 7 128GB for $190 upfront and score some great included value as well. With 800 minutes of talk and 2,000 SMS and MMS, along with a massive 7GB of data, this is the best value plan on this network. Total cost over 24 months is $2,638

Best budget option — iPhone 7 32GB | 300MB Data | 100 minutes | 500 SMS / MMS | $705 upfront | $28 pm
The lowest price you can drop on a brand new iPhone 7 and a contract with M1 is on the i-Lite plan, and with a iPhone 7 32GB. This'll get you 300MB of data, 100 minutes of talk and 500 SMS / MMS.  Total cost over 24 months is $1,377

Biggest data option — iPhone 7 256GB | 13GB Data | Unlimited talktime | 5,000 SMS/MMS | $0 up-front | $228 pm
Grab yourself the biggest capacity iPhone 7 on the market alongside the plan that offers the most baseline data available, the i-Max+ plan from M1. This plan costs the same if you get either of the smaller two iPhone 7 handsets as you'll be paying $0 up-front for the units themselves, so you may as well go for the biggest option. You'll get unlimited talktime and a nifty 5,000 SMS and MMS to use as well, so it's perfect for the heavy users. Total cost over 24 months is $5,472