Everyone needs a great video player, and although the tools that come with your PC or Mac do a reasonable job, there's no need to settle for that.  Whether you're looking for the simplest of programs to just get the job done with a minimum of fuss or you want a tool that gives you fine control over every aspect of picture and audio playback, there's a free video player that will deliver what you want.
Of course, you're not limited to using just one video player – you may well decide that you want to use a different program for different types of viewing – but with so many players to choose from, selecting which you should use can be tricky.
That's why we've collected together the five best free video players in this essential roundup. Read on to find the right one for you.

Get the best possible picture and sound quality, every time
Cross-platform
Expandable via extensions
Supports 360-degree video
Up to 8K playback
Without a doubt, VLC Media Player is one of the finest free video players ever created. Its file format support is second to none, it's available for just about every platform imaginable, it's skinnable, and offers support for extensions.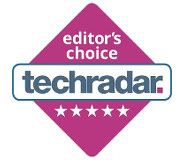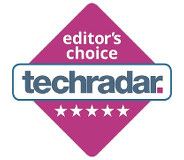 The program can be used to playback local videos or DVDs, or to stream content from the web and the interface can be tweaked and customized to make it as simple or as packed with buttons and controls as you like.
As well as basic playback, VLC Media Player also include audio and video filters so you can tinker with the look and sound of your files for the best possible performance. There's also a handy synchronization function that makes it easy to line up audio and video that is out of sync.
VLC 3.0, released in early February, brings a wealth of new features, made possible by a huge update to the player's base code. It now supports 360-degree video and audio, 8K playback, HDR and hardware-accelerated decoding.
If you're looking for a future-proof free video player, VLC is the one for you.

It might look familiar, but this free video player is full of surprises
Excellent video format support
Highly customizable
Only available for Windows
No longer in active development
If you're a long-time Windows user, Media Player Classic Home Cinema will look immediately familiar. Thankfully, its similarity to the venerable Windows Media Player doesn't mean it's limited to the same feature set at Windows – far from it.
In addition to support for a huge number of video formats as standard, MPC-HC also supports TV cards and can be used as a DVB tool. Unfortunately, the program is only available for Windows, but its video-tweaking options mean it comes a very close second to VLC.
Sadly, it looks as though the current version of the program – version 1.7.13 from July 2017 – will be the last release. If Media Player Classic Home Cinema meets your needs right now, that's not going to be a problem. Just don't expect any new features to be added in the future.

If a video won't play in your usual software, try GOM Player
Excellent video format support
Remote control app
Built-in codec finder
Bundled extra software
Gretech Online Movie Player (GOM Player) goes beyond the basics. Its format support out of the box is impressive, and includes 360-degree videos – but should you encounter a video that it can't play, there's an integrated codec finder. GOM Player can also track down subtitles for videos, and even handles files that appear broken in other players.
The slightly quirky interface takes a little getting used to, but it hides some powerful tools such as video effects and screen grabbing and much more. There's also a mobile app available which lets you use your smartphone as a remote control, which is a very nice touch.
Watch out though – the downloader tries to add an extension to your web browser, and the installer includes some optional extra software that you might want to decline.

A cross-platform video player that'll serve you well in the future
Cross-platform
Supports 360-degree video
Bundled extra software
Interface contains ads
Available for Mac, Windows, iOS and Android, KMPlayer goes far beyond basic video playback with features including 360-degree video a VR support.
You can use KMPlayer to watch DVDs and locally stored videos, or stream content from the web. The look of the player itself is modern and minimal, and there's support for skins if you like the idea of personalizing it. Its support and tweaking options are impressive, although there's no subtitle search function.
KMPlayer's controls are simple to use, and there are various settings you can tinker with to configure audio output and the appearance of video to your liking.
On the downside, there is bundled software to watch out for, and the side panel is rather ad-filled and distracting (although it can be hidden).

A free video player with Airplay support and a video downloader
Excellent video format support
Built-in video downloader
AirPlay support
5KPlayer has a very stylish design, but doesn't distract from the important business of watching videos. The interface is great to work with and all the controls you need are easily accessible. There's impressive video format support, and 5KPlayer makes organizing your media library effortless
5KPlayer is about more than just playing and managing locally stored videos, though; it also features an integrated video downloader that works with sites including YouTube, Vimeo, Facebook and many more. It's certainly not an essential component, but it's a nice extra that could save you the hassle of installing a separate program.
Another nice extra is AirPlay support, giving you the option of streaming content from 5KPlayer to other devices. You can also use the program to listen to online radio stations.  
Source Link: The best free video player 2018: experience 8K video and 360-degree audio