Update: New rumors suggest that before the OnePlus 4 we might get a OnePlus 3S or OnePlus 3 Plus. While the co-founder of OnePlus, Carl Pei, has been asking fans whether they like the 3.5mm headphone jack…
OnePlus has managed to consistently stand out from the crowd by offering high-end hardware at a mid-range price.
But even to say that undersells its achievements. The company often out-specs rivals with its 'Never Settle' mantra and clearly puts time and thought into its phones, yet still manages to sell them for less.
All of that is true of the OnePlus 3, which has a massive 6GB of RAM, along with a premium build and high-end specs throughout, all for just $399, £329 (around AU$450).
It's a remarkable phone then, but it's not perfect and we've come up with a wish list of things that we want to see for the inevitable OnePlus 4.
You'll also find all the latest news and rumors about the phone on this page. There's not much to go on yet, but for now we've speculated about what we might see and when we're likely to get it.
Cut to the chase
What is it? The next affordable flagship from OnePlus
When is it out? Mid 2017
What will it cost? Probably around £330, $400, AU$450
OnePlus 4 release date
The OnePlus One launched in April 2014, the OnePlus 2 in July 2015 and the OnePlus 3 in June 2016.
It's more than likely then, that the fourth generation OnePlus flagship with land in mid-2017, to keep the Chinese firm on the annual rotation of new handsets which is commonplace in the mobile industry.
If we had to nail down a more exact OnePlus 4 release date we'd be tempted to say June 2017, but if OnePlus can get it out a couple of months earlier it could land around the same time as the Samsung Galaxy S8, HTC 11 and LG G6 – which could really get the wind up the competition.
There are also rumors of a OnePlus 3S or OnePlus 3 Plus, which could look like the OnePlus 3 but with a new screen and processor, and that may well launch in early 2017 – in which case we probably won't see the actual OnePlus 4 before June.
OnePlus 4 news and rumors
What can we expect from the OnePlus 4? That's anyone's guess right now, but fortunately we like to guess and by looking at trends and upcoming technologies we can round down the likely specs and features of the phone.
So that's exactly what we've done, split up into sections below, so you can find out all about the likely screen, design or whatever else you might be curious about.
OnePlus 4 screen
The OnePlus 3 has a 5.5-inch 1080 x 1920 display, just like the OnePlus 2 and the OnePlus One. Given how staunchly the company has stuck to that size and resolution combination it's tempting to think it will do the same with the OnePlus 4, and that's certainly possible, but we reckon it will push the resolution up to 1440 x 2560.
The resolution of the screen on the OnePlus 3 is one of its few faults and one of the only areas you can really point to and say that's where the company cut corners.
To make an impact next year it's likely to push the resolution up, especially since by then just about every flagship is likely to have a QHD or higher resolution screen.
But why do we need to push resolution above 1080p on such a small screen? Two letters: VR. Virtual Reality is big in 2016, even OnePlus has got in on the act launching the OnePlus 3 in VR (and the OnePlus 2 in 2015), but for the best experiences you need a high resolution display.
A 2K screen would improve the VR experience on the OnePlus 4, as well as giving a boost to movies and gaming.
The size however probably will stay the same. OnePlus only makes one phone a year in general (after it axed its OnePlus X series) and while there's no such thing as one size fits all the company is going to want to get close.
Big phones are growing in popularity and it's done well with the 5.5-inch size point, so we can't see the OnePlus 4 getting any smaller, but any bigger pushes it into phablet territory, which is a relatively niche market.
We may see a move from AMOLED back to LCD though, as OnePlus is struggling to source enough AMOLED panels to keep up with OnePlus 3 demand. 
OnePlus 4 design
While it's tough to pinpoint how OnePlus has kept the cost down in the final design of its handsets it presumably aims to keep spending to a minimum during the development of the phone, which means a whole new design every year isn't likely to be on the cards.
The company completely changed the design for the OnePlus 3, giving it a truly premium metal build, so we expect to see something similar for the OnePlus 4. It won't be identical – look out for something slimmer and more refined, but it will likely have a similar overall look.
We're hoping for further bezel slimming – allowing the OnePlus 4 to sport a more compact frame even though it houses a 5.5-inch display. The Samsung Galaxy S7 Edge also boasts a 5.5-inch screen, but it's narrower and shorter than the OnePlus 3, which means the OnePlus 4 should be able to slim down too.
We won't mind if OnePlus makes its fourth gen phone slightly thicker, allowing it to reduce bezel size while making a bit more room for a bigger battery. And space for a microSD slot? We can but dream.
OnePlus 4 camera
A lot of work was put into the camera on the OnePlus 3. Both rear and front sensors have a high megapixel count (16MP and 8MP respectively), there's optical image stabilization and plenty of other features.
But the end result is a snapper which still isn't quite up to the standards of the best around, so expect the camera on the OnePlus 4 to be further tuned and improved. That's not to say it's a bad offering, it's just the bar has been raised so high it's difficult – on a budget – to match it.
The megapixel count on the rear snapper may change, but if so it will probably be dropped in line with the current trend of 12MP snappers from the likes of Samsung, Apple and Huawei.
We doubt the front-facing one will get a new megapixel count though, as 8MP is higher than most rivals, while still low enough to take a good shot.
It's also possible that OnePlus will mix things up further by adding a dual-lens camera, especially as this looks to be the next trend, but then the company doesn't always follow trends, so don't count on it.
OnePlus 4 battery
Battery life is one area which OnePlus will hopefully be focusing on for next year's handset. The OnePlus 3 charges up fast, but its juice pack has shrunk to 3000mAh, a reduction in size from its predecessors.
Performance of the battery suffers, and the OnePlus 3 can just about see out a full day with moderate usage – so we're hoping the OnePlus 4 gets a boost in this department.
The Dash Charge tech OnePlus has employed in the 3 is impressive, and we fully expect to see it return in the OnePlus 4. It could be even faster too, as sister company Oppo unveiled an even speedier charging tech at MWC 2016.
OnePlus 4 OS and power
OnePlus flagships are always among the most powerful around, at least on paper, and we don't expect that will change with the OnePlus 4.
So it's likely to have whatever the processor of the moment is, which by then will probably be the Snapdragon 830. That chip, while not official yet, is rumored to support 8GB of RAM, so don't be surprised if the OnePlus 4 comes with that much, given that the OnePlus 3 already has 6GB.
Prior to that though we might get a OnePlus 3S or OnePlus 3 Plus with a Snapdragon 821 processor.
The OnePlus 4 will almost certainly run Android (likely Android Nougat) overlaid with OnePlus' own Oxygen OS.
OnePlus 4 other features
The OnePlus 3 has a fingerprint scanner, so expect that to return. It's possible that OnePlus will add other features for its next phone, perhaps an iris scanner for example, since Samsung is possibly about to start using them.
But on the other hand the company will likely be focused on making the best phone it can while keeping costs down, so if it doesn't think a feature is worthwhile or likely to be used by many then it probably won't include it. An example of that is the lack of NFC on the OnePlus 2.
The other question is whether the OnePlus 4 will come with a 3.5mm headphone jack. Motorola and Apple have dropped the aging audio technology from recent phone releases – including the Moto Z Force and iPhone 7 – and it seems Carl Pei, co-founder of OnePlus, is interested in whether the community thinks the headphone jack is necessary. 
The result was overwhelmingly in favor of the OnePlus 4 keeping the headphone jack, so it looks likely the phone will keep the 3.5mm jack.
The OnePlus 4 is a long way off and we're still having fun with the OnePlus 3, but the more we use it the more we find ourselves wishing for things. Here then is our top ten wish list for the OnePlus 4, check it out and let us know if we missed anything that you want to see.
1. A QHD screen
OnePlus has stuck with a 1080p display since day one and with each passing year it becomes that little bit more questionable.
It's still fine, but noticeably less sharp than a QHD display and it's becoming less and less flagship-worthy, so we're hoping for a jump in resolution next year.
Arguably that's more important than power improvements, given that there's not much that can tax top-end phones at this point anyway.
2. More storage and room for expansion
The OnePlus 3 comes with 64GB of storage, which is a generous amount, especially for the price. But there are no other options, so if you want more you can't have it and equally if you don't need that much and would rather pay a little less for something smaller that's not an option either.
Worse, there's no microSD card slot, so you really are limited to what's built in. That 64GB will probably be enough for most people, but not for everyone, so it would be great if the OnePlus 4 gives us room for expansion.
3. Sharper snaps
As high-spec and feature-packed as the camera on the OnePlus 3 is it's not perfect, with shots sometimes coming out blurry and a little dark, especially when the lighting isn't ideal.
We don't need more megapixels next year, but hopefully OnePlus will further tune and polish the camera so it can take shots that rival the best phones around.
4. Double tap to sleep
One handy feature on the OnePlus 3 is being able to double tap the screen to turn it on, but we'd like to see that being taken a step further, with you also being able to double tap the screen when it is on to turn it off.
This might take some work, to ensure that the phone knows when you mean to do that and when you're just vigorously tapping an application or on-screen button, but it would be a neat, time-saving feature if they can make it work.
5. A more inspired design
The OnePlus 3 is undeniably a good looking phone, in fact it looks great, with a metal unibody and a comfortably curved shape. It's a big improvement on the OnePlus 2 then, but it also looks a lot like plenty of other phones, with more than a passing resemblance to the HTC 10 and iPhone 6S.
That's not a huge problem, after all there's only so much you can do with a rectangle and most manufacturers are borrowing at least a little from rivals, but if the OnePlus 4 is to wow on more than just its price, then a different, unique design would really help.
6. Two days of life
The OnePlus 3 has more RAM, a faster processor and a higher spec camera than the OnePlus 2, but the battery has shrunk.
With Dash charging you can juice it up quickly, but that doesn't help when you're nowhere near a charger, so we'd really like to see improvements in life for the OnePlus 4, either through a larger juice pack or just optimizations.
The OnePlus 3 aims (and largely succeeds) to last a day, but two days of life would be vastly preferable. That way even if you typically stick to a nightly charge you can be confident that it will see you through if you forget or are unable.
7. Waterproofing
While the OnePlus 3 looks great it can't survive a soaking, which is a problem, given that 71% of the Earth's surface is covered in water.
Waterproofing still isn't a standard feature on phones, but we'd like it to be, especially high-end ones, so hopefully the OnePlus 4 will join the club.
8. Stronger speakers
The OnePlus 3 has a single downward firing speaker, which can pump out audio at a pleasing volume but has a tendency to distort if you turn it up too high.
So it would be nice to see a strong speaker in the OnePlus 4. Better yet two speakers, and not on the bottom where they can easily become covered. Improvements to audio through headphones would also be welcome, such as the ability to upscale music quality.
9. A curved screen
Curved screens are likely to become more and more common over the next couple of years. Samsung has embraced them and might be going curves-only for the Galaxy Note 7.
Apple is also rumored to be adding curves to its phones in the near future and once that happens everyone is likely to follow, so it's not too far-fetched to think that OnePlus might.
Of course curves for the sake of curves could be pointless, but Samsung has shown how they can be genuinely beneficial with Edge screen functions and we'd like to see OnePlus follow suit, or come up with its own uses for curves.
10. A dual-lens camera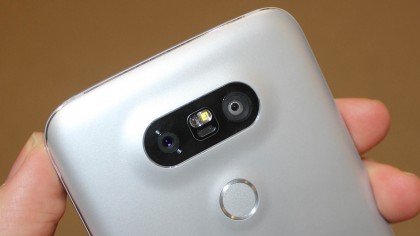 The OnePlus 4 is bound to have a better camera than the OnePlus 3, but we don't just want a better camera, we want an extra lens, giving it more versatility.
An implementation a bit like the LG G5 – where one lens is specifically designed for wide-angle shots, would be great. Then the other can be a standard one along the lines of what the OnePlus 3 has, so users will have the tools to take great shots in almost any situation.