Just in time for spring, eBay is offering huge savings on almost anything through a coupon code that will cut price tags site-wide by 20%. If you have some tech items you've been longing to get a good deal on, like the iPhone X, PS4 Pro or Google Home, now is a good time.
The coupon is one-time use, and available for shoppers in the United States and Canada. The code "PSPRING20" will discount almost anything on eBay by 20% with a maximum discount of $100 and a minimum purchase of $25. You can find all of today's discount information here.
Shoppers can take advantage of this deal from 8am PT/11 am ET to 8pm PT/11 pm ET today. We've picked out a few great products that make this deal that much more attractive.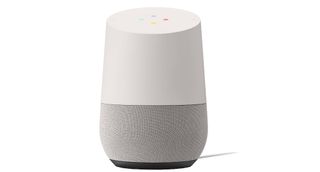 Google Home is $115 after 20% discount
If you've been waiting for a good deal to get your first in-home smart assistant, this could be that deal. Google Home is loaded with features to make your life easier. Whether it's ordering a pizza, keeping track of your schedule or just listening to some music, Google Home makes it all accessible with simple voice commands.View Deal
Source Link: iPhone X, 4K TVs and much more have a big discount on eBay today