Remember how Intel was going to release Cannon Lake in 2016? And, then when it got pushed back to 2018? Well, according to Intel's Q1 financial results we won't see the long-awaited follow-up to Kaby Lake until 2019 – at least in a consumer-ready state.
But, before we get into all the juicy rumors surrounding Cannon Lake, we're going to take a step back, because Intel's recent releases have been kind of hard to follow. So, in the past, Intel followed a predictable 'Tick-Tock' release schedule, where generations would switch between introducing a new die process and architecture. This is why we all expected Cannon Lake to succeed Skylake in 2016.
Obviously, that didn't happen. Instead, Intel switched things up by pushing Cannon Lake back and released Kaby Lake instead – an 'optimization' in a new 'process-architecture-optimization' release schedule. Ok, so the 10nm Cannon Lake would follow after Kaby Lake, right? Well, that's what we thought too. Instead Intel launched its 8th-generation Kaby Lake R and Coffee Lake processors, the fourth and fifth releases using Intel's 14nm process. 
If you find this to be confusing, trust us, you're not alone. Now, the good news is that we've seen a listing for the first Cannon Lake processor. It's just a 10nm laptop chip with no graphics, but, hey, it's a start – Cannon Lake is actually real. Now we just have to wait until 2019. And, hey, maybe Intel will give us a hint at Computex 2018 – but we wouldn't hold our breath.
Either way, there's not a lot of solid information to run on, but that doesn't mean we can't speculate using our CPU expertise. But, be sure to keep this article bookmarked, as we'll update it with all the latest and greatest Cannon Lake information that comes our way.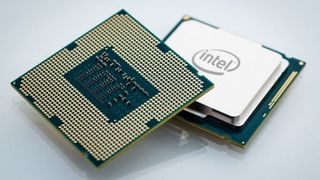 Cut to the Chase
What is it? Intel's next generation, 10nm CP1U lineup
When is it out? Sometime in 2019
What will it cost? TBD 
Release date
 We were supposed to get Cannon Lake twice already. The presumably 9th-generation Intel CPUs were initially supposed to follow Skylake in 2016, then Kaby Lake in 2018. But according to Intel's Q1 2018 financial report, it's "currently shipping low-volume 10nm product and now expects 10nm volume production to shift to 2019." So, we're not getting Cannon Lake in 2018. 
But, when in 2019 will we see it? Well, we can look back at past Intel releases for some guidance here. Coffee Lake was released back in October 2017, Intel is probably not going to make consumers wait two years for new processors, so we think we'll see Cannon Lake CPUs pop up in Q1 2019, much like their Kaby Lake counterparts.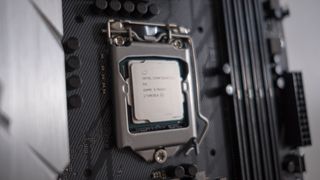 Price
Intel probably isn't going to rock the boat too much here. We expect prices to fall in line with the current lineup of 8th-generation Coffee Lake processors. We've taken the liberty of listing some of the prices here.
Intel Core i7-8700K – $350 (£290, AU$520) 
Intel Core i7-8700 – $313 (£290, AU$430) 
Intel Core i5-8400 – $190 (£183, AU$250) 
Intel Core i5-8600K – $257 (£190, AU$325) 
Intel Core i5-8600 – $213 (about £150, AU$277) 
Intel Core i3-8100 – $130 (£99, AU$145) 
Intel Core i3-8350K – $180 (£160, AU$240) 
Intel Core i3-8300 – $138 (about £98, AU$180)
Unfortunately, we won't know until Intel actually releases pricing information, but between generations, Intel doesn't generally shift its pricing all that much.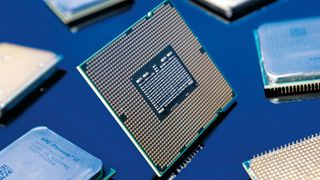 Specs
This is where things are going to get interesting. It's been a very long time since we've seen a die process shrink at Intel, but when Broadwell succeeded Haswell (yeah, it's been that long), we saw 30% gains in efficiency. This will mean that battery life in the best laptops will surge, and we'll be able to overclock even harder while keeping temps manageable.
Tom's hardware has reported that a dual-core Cannon Lake CPU was shipped last year according to a Spectre microcode guidance document, but it's highly unlikely that consumer units will be the same. Otherwise AMD would eat them alive for that. We'll likely see higher core counts, as Intel is going to want to go up against AMD in a major way.
This dual-core chip was likely that Intel Core i3 8121U processor that was just listed by Intel. According to the product listing the processor features two cores and fou threads delivering 2.2GHz of base performance and boost clock of 3.2GHz. It also has a TDP of just 15W and a 4MB cache.
We've also seen a leaked document that suggests a new X399 chipset in the works that would support existing Coffee Lake CPUs and possibly Cannon Lake processors as well, suggesting enthusiasts won't need to upgrade their motherboard to get on the Cannon Lake train.
Ultimately, we won't know what performance advantages Cannon Lake CPUs will offer until Intel shares some more information about it, but because it's been pushed back until 2019. It's likely we won't hear anything from the tech behemoth until CES 2019. But, don't worry if anything changes, we'll update this page. So, keep your eyes glued to this page.
Source Link: Intel Cannon Lake release date, news, and rumors