We've seen retailers jump the gun before in the week leading up to Black Friday, but some of the PS4 and Xbox One deals we're seeing already are so good we have to wonder if we're still actually weeks away from the sales bonanza.
Tesco had an outrageous Xbox One deal last week,  but it's the PS4's turn today.
Not only has Tesco discounted the base price of the PS4 console, they're also chucking in a brand new AAA PS4 game for free. Game is getting stuck in too with a super cheap PS4 deal on the new slim console with a couple  of games and a Now TV pass. As for the Xbox One S? Well, that's been dragged into the sales scuffle too. Take a look at the full details below.
Cheap PS4 deals
PS4 Slim + FIFA 17 or Titanfall 2 or Battlefield 1 | £227.99
With this PS4 deal, you get the 500GB Slim console, then you can choose between FIFA 17, Battlefield 1 or Titanfall 2. All seriously new and seriously good AAA games. Just click the link below, add the console to your basket, continue shopping, then click 'Step 2' to add one FREE game of your choosing. Destiny: The Collection was an option in this offer, but it's sold out at the time of writing, look out for it coming back in stock though.
You're making a big saving here as many retailers are selling the PS4 Slim console alone for £250-£260. These games are around £40 each usually too. This offer is set to expire today, but Tesco often extends it's deals by a few days at the last minute.
View this deal: PS4 Slim with one free game £227.99 @ Tesco
Alternatively, you can get a PS4 with with Battlefield 1 for an extra tenner at John Lewis, which also comes with a two year warranty.
PS4 Slim + Titanfall 2 + Star Wars: Battlefront + Now TV | £239.99 @ Game
Game is fighting back against Tesco's Black Friday-style deals and this is a corker. While many stores are still selling the new PS4 Slim for £250-£260, Game has chucked in the brand new Titanfall 2, the online shooter Star Wars: Battlefront and a three month Now TV pass for £239.99.
While this PS4 bundle is £12 more than the Tesco offer above, you're arguably getting a better deal here if Titanfall 2 was going to be your choice of game as you're getting the added bonus of a super cheap copy of Star Wars: Battlefront (about £12.50 elsewhere) and a free three month Entertainment pass subscription to Now TV (worth around £15).
View this deal: PS4 Slim, Titanfall 2, Battlefront and Now TV £239.99 @ Game
What about Xbox One deals?
While not as spectacular as last week. There are some tempting offers from Tesco and Game. Take a look below.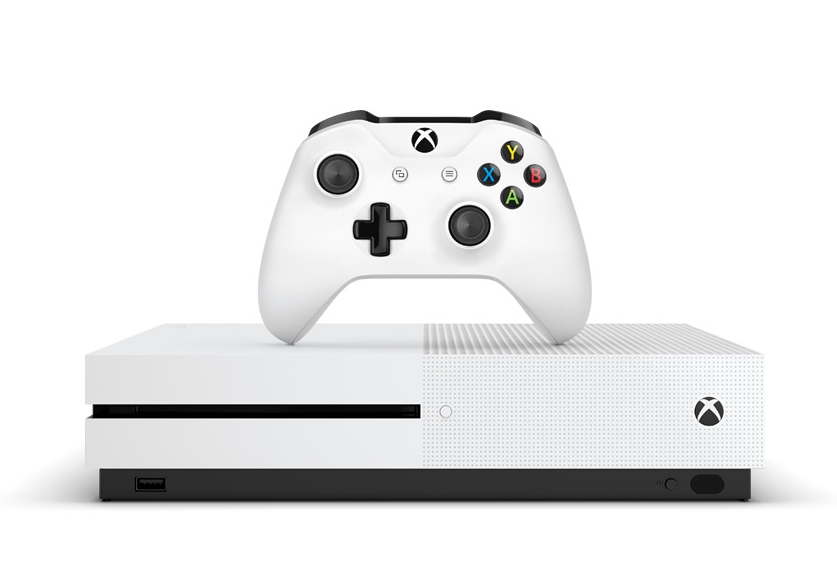 Xbox One S + Battlefield 1 + Mafia 3 + Overwatch | £267.49 @ Tesco
Three of the hottest games of the year in one tasty discounted bundle? That's right folks, Tesco has gone into Black Friday mode again. We've seen the Battlefield bundle for around £250 elsewhere, so getting Overwatch and Mafia 3 for an extra £17.49 is an absolute steal. Click the link below, then add Mafia 3 and Overwatch manually. Alternatively, get this deal without Mafia 3 for just £247.49.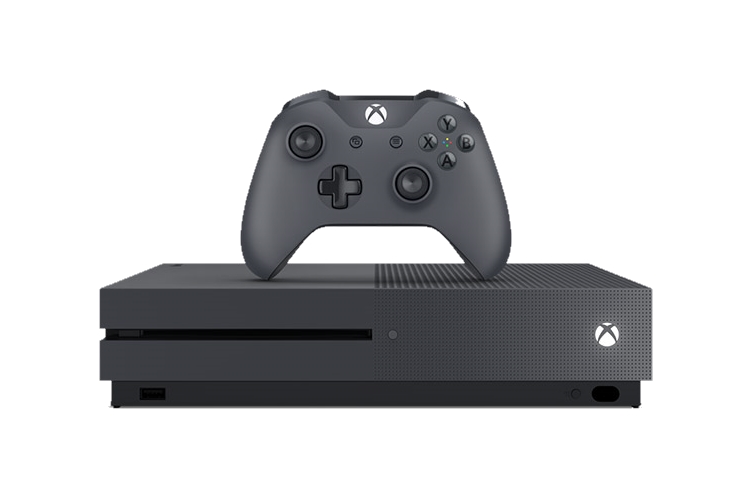 Xbox One S (grey) + Battlefield 1 + Gears of War 4 + Now TV | £269.99 @ Game Game has packed ou t this excellent Xbox One S deal. You're getting the limited grey Xbox One S with a digital copy of Battlefield 1 and a physical copy of Gears of War 4 and a three month Now TV entertainment pass. That's fantastic value if you're looking for a new Xbox with some great games.
View this deal: Xbox One S with Battlefield 1, Gears 4 and Now TV £269.99
If you'd like to check out some more deals, be sure to take a look at our extensive roundups: The best Xbox One deals and The best PS4 deals.