Black Friday is the biggest shopping day of the year and it's a really big deal: last Black Friday in the UK we went to the shops and spent a whopping £1.23 billion – and over the Black Friday week as a whole we spent £6.45 billion.
Target was shifting 3,200 TVs per minute in the US, and in the first few hours of Black Friday, Amazon had sold over 100,000 children's toys.
In the US, Adobe reports that online sales hit $3.34 billion, with $1.2 billion of that coming from people using mobile devices. The most popular purchases? iPads and Samsung 4K TVs.
It's ironic that Black Friday drives so much traffic to websites, because it used to be about more traditional traffic: the name was used by US police to describe the chaos when everybody hit the sales on the same day. Black Friday still happens on the High Street, but increasingly the best deals – and the most shoppers – are online.
When is Black Friday 2017?
Black Friday is the Friday immediately after the Thanksgiving holiday in the US, so Black Friday 2017 will be on November 24th.
It's the starting gun of the Christmas shopping season, and it's famous for what retailers call "doorbusters": deals so good that shoppers will try and break down the front doors to get at them. Inevitably that means it's also famous for shoppers battling one another, with each Black Friday bringing a new bunch of YouTube clips showing people fighting over flat-screen TVs.
Things got so bad on Black Friday 2014 that ASDA, Wal-Mart's UK brand and the firm largely responsible for bringing Black Friday to the UK, decided not to do Black Friday 2015 or Black Friday 2016 at all. That proved to be an expensive decision. Like for like sales in the 13 weeks to January 1 2016 were down 5.8%, the firm's worst quarterly sales ever.
By comparison, in 2014 John Lewis UK reported that its Black Friday sales were the highest weekly sales in the company's 150-year history. Check out our best John Lewis Black Friday deals 2017 hub for more information.
Why Black Friday matters
Black Friday has transformed the Christmas shopping season, for better and for worse. James Miller, senior retail consultant at Experian Marketing Services, told the BBC that "there is little doubt Black Friday has dramatically changed the way people shop in the run-up to Christmas and has created an expectation of deep discounts that arguably did not exist before," while a report by LCP Consulting found that nearly one-third of UK and US retailers believe that Black Friday is "unprofitable and unsustainable."
Before Black Friday became a big deal, the run-up to Christmas was a great period for retailers: we'd buy loads of presents for others and for ourselves, and retailers would make huge piles of money. Then Black Friday happened, and all of a sudden many of us were browsing the bargains for the presents to put in Santa's sack. Money spent on deeply discounted products in November is money that won't be spent on more profitable products in December.
According to research by Verdict Retail, there is "no evidence" that Black Friday "stimulated demand": Black Friday is essentially a black hole that sucks in a big part of people's pre-Christmas shopping. We buy more but pay less for it.
According to Mike Watkins of Nielsen UK, "Whilst Nielsen analysis shows that Black Friday in November 2014 did not deliver incremental food sales it did serve to kick start what was the slowest start to Christmas trading in over 10 years. Perhaps that's the primary objective in these changing times."
Gary Booker, CMO at Dixons Retail, told that Black Friday negatively affects purchases in the following weeks: "It takes sales out of what would have been key early weeks in December," he said, and multiple reports show that since Black Friday has taken off in the UK we're spending less money on Boxing Day, our previous favourite for bargain hunting.
That means retailers need to think very carefully about Black Friday: they can discount in the hope they'll make up for the lower margins with higher volumes, or they can decide not to take part in Black Friday and potentially lose sales to rivals who do.
Black Friday 2017 won't be so crazy
Black Friday 2014 was particularly silly in the UK: while , men and women knocked over loads of websites too. Many retailers weren't prepared for the volume of online traffic and their servers couldn't cope.
Other firms that hadn't thought Black Friday was a particularly big deal tried to get in on the action. The result felt rather like some firms were running around with a pricing gun, discounting whatever they spotted.
Black Friday 2015 was very different. Websites coped just fine – although some raised eyebrows with "oh! We're so busy you'll have to queue!" warnings that seemed more about marketing than reflecting actual demand – and retailers had a strategy in place. Where previous Black Fridays were crazy, Black Friday 2015 was calm. The difference? Planning.
, had struck deals with suppliers well in advance and approached Black Friday like any other shopping event. There were still bargains to be had, but it certainly didn't feel like bargain-conscious customers were getting one over on panicking retailers.
Black Friday 2016 was different again: for many big-name retailers, instead of everything happening on one day, their sales were spread over an entire week from the Monday before Black Friday to Cyber Monday, the Monday immediately after. Cyber Monday used to be a separate event, the day everybody panicked and thought "oh no! It's nearly Christmas and I haven't bought any presents!" before visiting Amazon on their work PCs. But in 2016 it was just another part of Black Friday Deals Week.
As Experian's Richard Jenkings told the , "The Black Friday promotions at the end of November are the start of a longer, more drawn-out peak season, which begins with most of the activity online and then moves in-store as we get closer and closer to Christmas day."
The best Black Friday deals from last year:
Every year, we load up with pizza and energy drinks to scour the entire internet for . These were some of our favourite deals from Black Friday 2016.
£125 off the iPhone 7
Apple's iPhone 7 may have been new but that didn't mean you couldn't get a Black Friday deal. With the code BLACKNOV125 you could get £125 off the up-front cost of an iPhone 7 – and no, the contract wasn't more expensive to compensate.
£130 off the PS4
The PlayStation 4 is a brilliant console, and last Black Friday it was a brilliant bargain too: there was £130 off the 1TB model and bundles costing as little as £189. Very chopped 34% off the price of some of its PS4 bundles and Amazon cut 20%.
£40 off the iPad Air
There were lots of iPad bargains on Black Friday 2016 including £40 off the iPad Air, £30 off iPad Pros and up to £50 off iPad Minis. Apple wasn't offering those discounts, but it did bundle gift cards with various products.
£900 off an LG OLED TV
How's this for a discount: Black Friday meant a massive £900 off the LG OLED55B6V TV, bringing its price down to a much less frightening £1,899. There was also £550 off Sony 4K TVs and up to £300 off Panasonic TVs.
Huge savings on Xbox One bundles
The 4K Xbox One S was just £199 with Minecraft and Forza Horizon thrown in, and prices were slashed all over the place for every conceivable combination of console, controllers and games. There were good deals to be had on accessories too.
Why to expect from Black Friday 2017:
The last few Black Friday deals periods saw many retailers taking baby steps, but in 2017 they're all grown up. That means they've been poring over their spreadsheet models since the last Black Friday, and they know exactly what they'll be doing this year. And the first thing they'll be doing is trying to beat Black Friday by starting their deals early. What started as Black Friday weekend became Black Friday week, and this year we expect some big-name retailers to start discounting long before that.
We've already started predicting what bargains some retailers will have, so you can find out the best Currys Black Friday deals 2017 and best John Lewis Black Friday Deals 2017 before anyone else.
Early discounting makes sense for many reasons: it spreads the load on their websites and shops, and more importantly it means the news of their deals won't be buried amid the avalanche of Black Friday announcements. So keep your eyes peeled – and keep visiting our deals page – from early November, and maybe even earlier than that.
Something we saw a lot of in 2016 and expect to see even more of in 2017 is a sliding scale of discounting: we noticed deals got bigger and better as the month progressed. That's likely to recur in 2017, with reasonable deals at the beginning of the Black Friday period and more exciting but limited quantity deals on Black Friday itself. The emphasis will be on the more expensive products where retailers can cut prices but still make a decent profit.
Predicting the best Black Friday deals of 2017:
iPhone 8
We know that Apple's 2017 iPhone 8 is likely to be dramatically different from the current model, we can reasonably expect it to go on sale in September or October at the latest, and we know that iPhone 8 Black Friday deals will be very popular – so this one's a slam-dunk. Expect similar discounts to 2016 chopping £100-plus off the up-front price, and Apple to offer gift cards across the range. We'd expect some decent deals on iPads too as Apple refreshes the line-up this year.
Samsung Galaxy S8
Black Friday 2016 saw really good deals on the Samsung Galaxy S7 and S7 Edge, with the Black Friday voucher code BLACKFRI2 wiping out the upfront cost altogether on a £29.99 per month contract. That was a fantastic deal, and we're expecting to see similarly great Galaxy deals on the Samsung Galaxy S8 in 2017.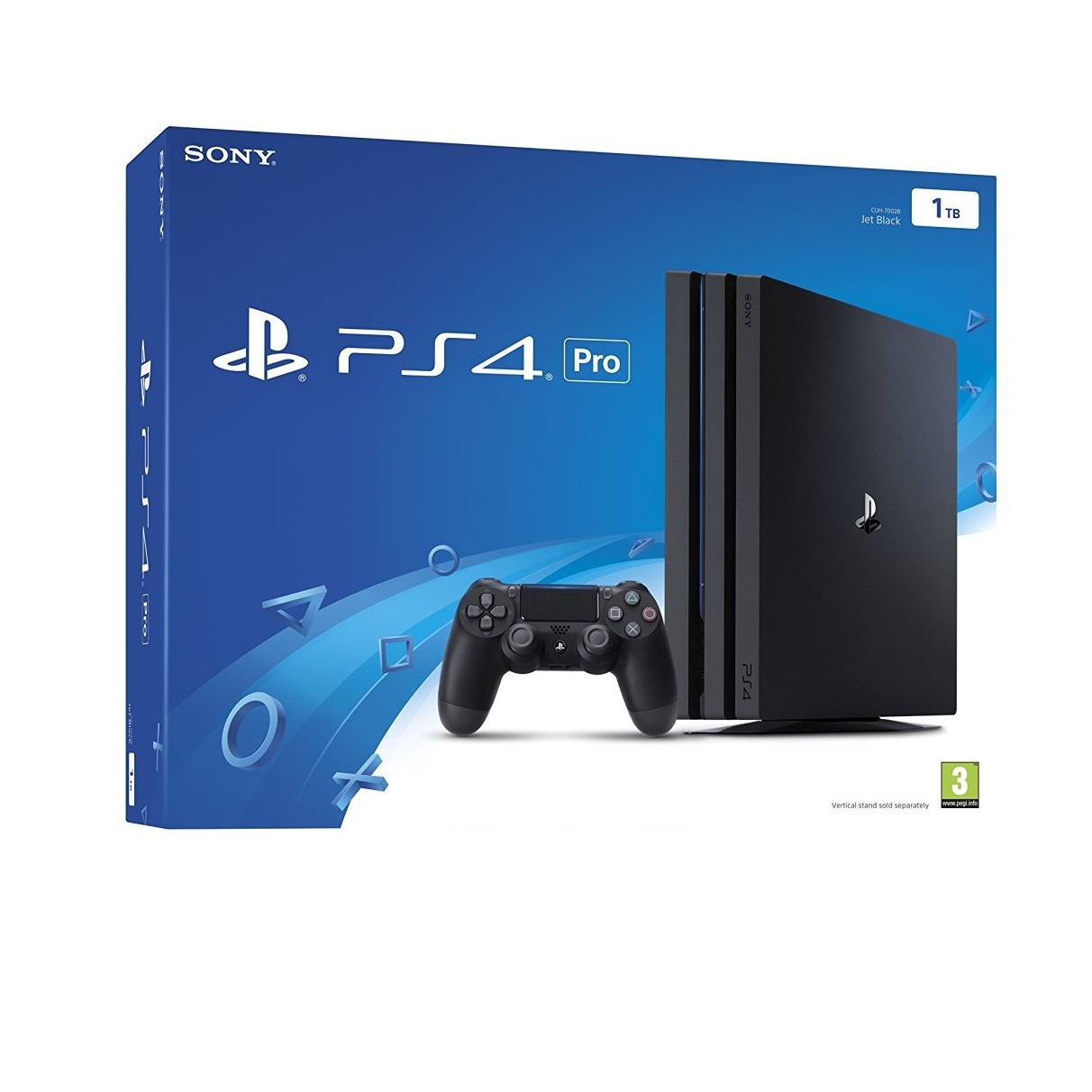 PS4 Pro
Black Friday 2016 was all about the PS4 Slim, and Black Friday 2017 will be all about the PS4 Pro. As with 2016 we'd expect the very best deals to be on bundles, with some of them costing only a little more than the PS4 Pro itself, so start working on your game wish list: a bundle's only a good deal if it includes the games you actually want to play. Up to now, the PS4 Pro is holding its RRP but you can expect that to change later this year, particularly when Microsoft has launched the Xbox One X…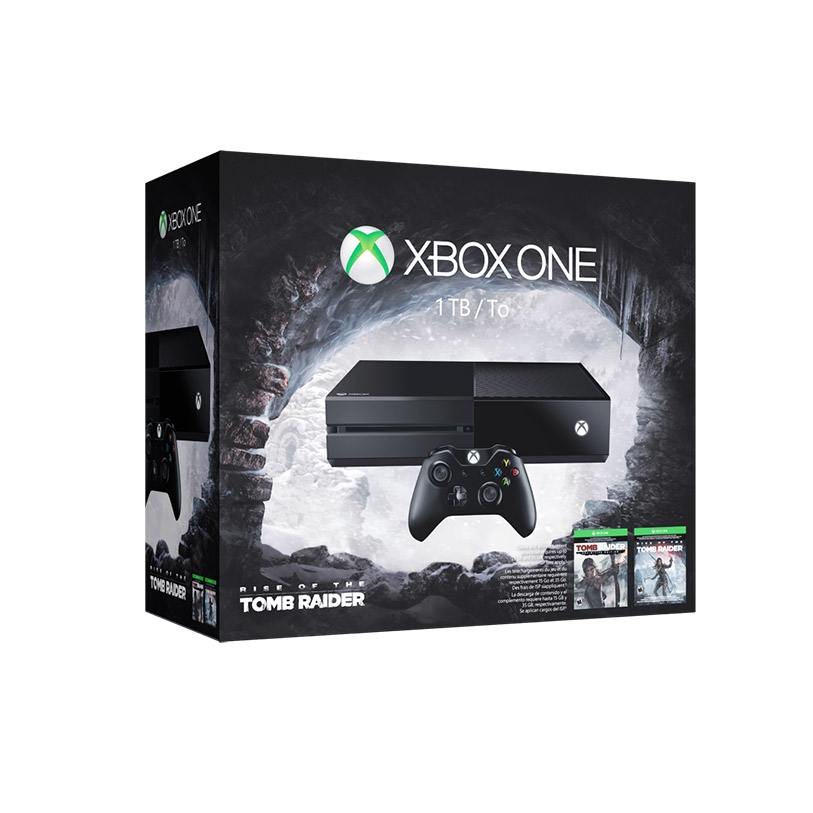 Xbox One X
Microsoft's got a pro console too, and unless something goes wrong with the release schedule it will be on sale on November 7 – right in time for Black Friday 2017. As with the Xbox One in 2016 we'd expect to see the very best deals on bundles, rather than on the console itself: there's more wiggle room for the retailer there, so they can afford to be more daring with the discounts.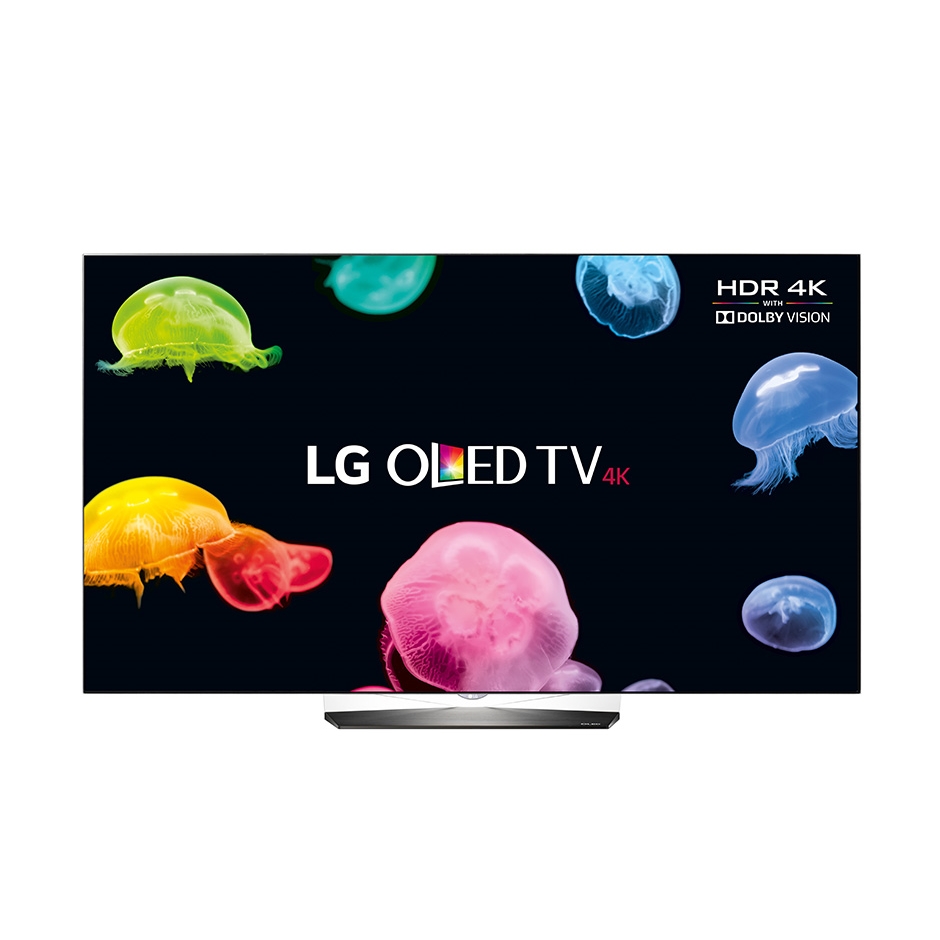 4K HDR OLED TVs
Black Friday 2016 was positively packed with TV deals, including nearly half-price deals on selected OLED TVs. High-end sets are where the really expensive RRPs are, and the ever-advancing world of telly tech means those prices can only be sustained for a fairly short time. If you're in the market for the kind of TV whose price tag wouldn't look out of place on a car, Black Friday 2017 could be a very good day for you indeed.
Black Friday 2017 FAQ: what it is, when it happens and where to get the best deals
What is Black Friday?
Black Friday is the Friday immediately after Thanksgiving. It's a day when retailers offer big discounts to kick-start the holiday shopping season.
When is Black Friday 2017?
Black Friday 2017 will be Friday, 24 November.What is Cyber Monday?Cyber Monday is the Monday immediately after Black Friday.
When is Cyber Monday 2017?
Cyber Monday 2017 will be on Monday, 27 November.What is Black Friday deals week?It's the week that includes Black Friday. Retailers are increasingly offering deals before and after Black Friday itself so they stand out from the crowd.
Are Black Friday deals real?
Yes, although in some cases the discounts have been negotiated well in advance with suppliers. As with any sales you'll see a mix of genuine bargains, discounted end-of-line stock and mysterious things found in the back of a warehouse somewhere. In 2016, consumer magazine Which? accused retailers of
Where can I find the best Black Friday deals?
Right here on TechRadar of course! We scour all the top retailers' Black Friday and Cyber Monday deals so that you don't have to – and we tell you whether the deals are worth getting excited about too. Whether it's a 4K HDR OLED TV or an Xbox One controller, if it's discounted we'll have the details here.
How do I get the best Black Friday 2017 deals?
Know what you want, know what you can afford to spend and know the market: you'll often spot retailers charging higher than usual prices in October so they can offer amazing discounts on Black Friday. Pay particular attention to real prices, not RRPs: TVs are particularly bad for this, with sets whose RRP is eleventy billion pounds routinely selling for five hundred quid. Sites such as CamelCamelCamel and PriceSpy enable you to tell if you're looking at a legitimate bargain or some timed tomfoolery.
It's also a very good idea to be flexible: for example, if you fancy a Sony 4K TV then think about the features you want rather than a specific model number: the BRV123ABD54-88C-9218-B may not be discounted on Black Friday, but an almost identical set with the specification you want probably will be.
Can I get cashback on Black Friday deals?
Sometimes, yes. Your debit card or credit card may offer cashback on purchases, and sites such as Quidco often offer cashback for new customers of big-name online shops. It's definitely worth looking into, not just for Black Friday but for any online shopping.
Am I protected when I buy on Black Friday?
Yes. In the UK, anything you buy from a company online is covered by a wealth of consumer protection legislation including the Consumer Contracts regulations, which give you the same rights as with any other online purchasing.
How can I stay safe on Black Friday?
Black Friday brings out the scammers as well as the sellers, so be wary of unsolicited emails or links to deals on social media no matter how legitimate they look: anything asking for card details or login details is a scam. Phishing sites do big business on Black Friday, so be extra suspicious – and if you're on a PC, make sure your security software is up to date. Many suites automatically block known scam sites.