It's the apps that really set iOS apart from other platforms – there are higher quality apps available on the App Store for the iPad than any other tablet. So which ones are worth your cash? And which are the best free apps?
Luckily for you we've tested thousands of the best iPad apps so that you don't have to. So read on for our selection of the best iPad apps – the definitive list of what applications you need to download for your iPad now.
Haven't bought an iPad yet and not sure which is best? We've got them listed on our best iPad ranking – or you can check out the best tablets list to see the full range available now.
If you are looking for games, then head over to Best iPad games – where we showcase the greatest games around for your iOS device. Or if you're using an iPhone X or iPhone 8 head over to our best iPhone apps list. And if you're a professional, you may want to head straight to our top business apps.
New: Affinity Photo ($19.99/£19.99/AU$30.99)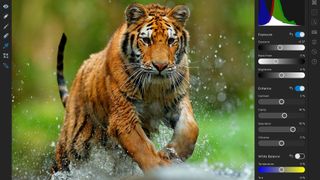 Affinity Photo extinguishes any lingering doubt regarding the iPad's suitability for creative professionals. In short, it's Serif's impressive Mac/PC Photoshop rival, carefully reimagined for the touchscreen.
This is pro-level photo/image-editing fare, and you need the hardware to match – at least an iPad Air 2, but preferably an iPad Pro – but with the right kit, you get a huge range of features for image editing, creation and retouching.
The live filters and liquify tools are particularly impressive, responding to edits in real time. Working with a finger or Pencil is pleasingly tactile in a manner desktop equivalents can't match.
RAW shooting/processing support, the ability to add fonts, layer isolation, and robust Files integration all cement Affinity Photo's place among the iPad app greats. And if you become an expert, there's even a 'Show Touches' option for making tutorials that other users can follow.
Can't figure out which iPad to buy? Watch our guide video below!
Source Link: Best iPad apps 2018: download these now